Technical Staff
Team Manager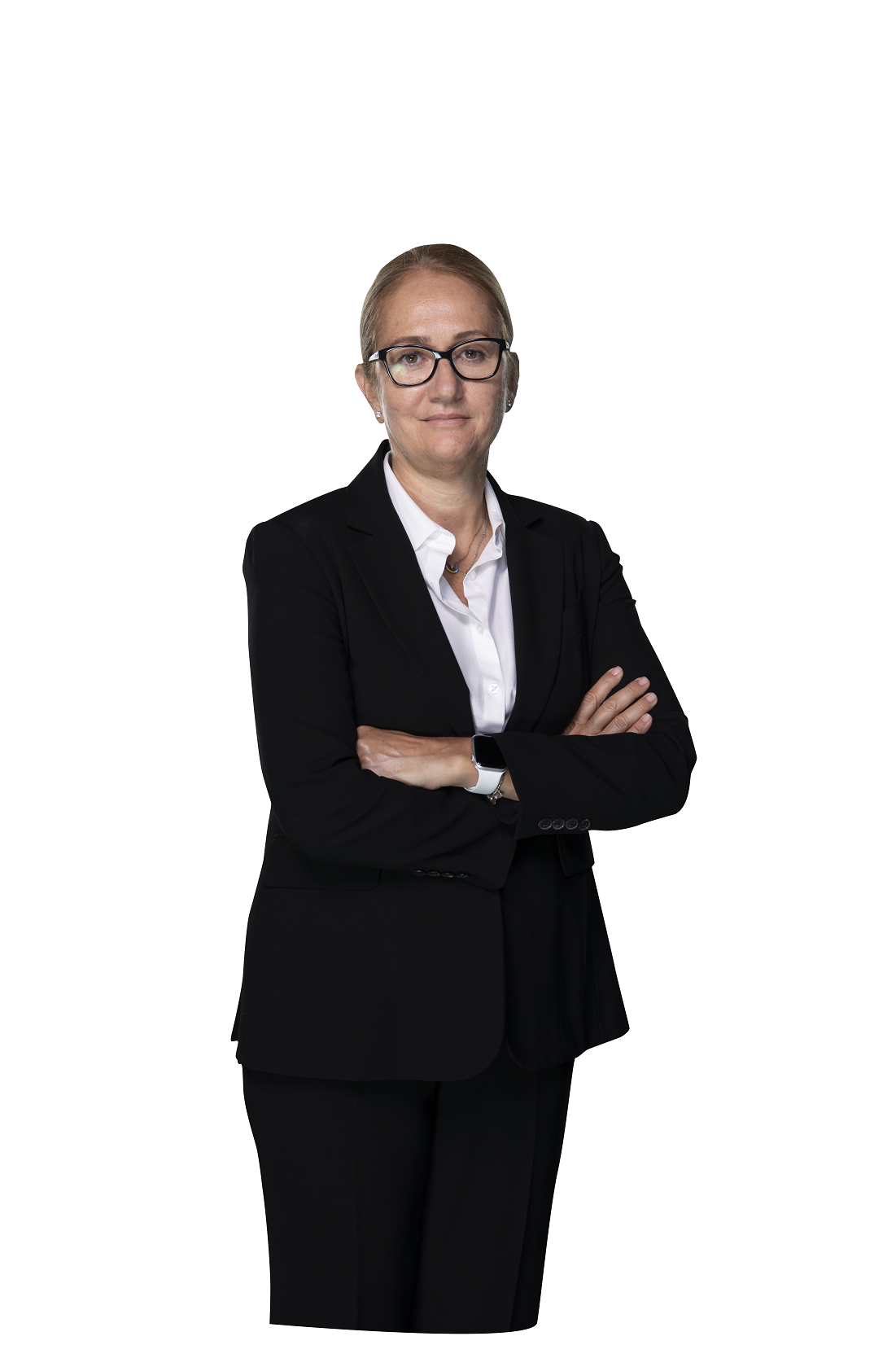 Nalan URAL
Manager
Nalan Ural started her Volleyball career in Adana Güney Sanayi in 1979. She played in Eskişehir DSİ Bent, Eczacıbaşı, Galatasaray, Emlak Bankası, Eczacıbaşı and Vakıfbank, respectively.
She wore National Team jersey 250 times between the years 1981-1997. She awarded many times.
After her player career, she started to work as a team manager in Güneş Sigorta. She is the team manager of Eczacıbaşı VitrA since 2010.
Technical Squad
Marco Aurelio MOTTA
Coach
The Brazilian coach entered the world of volleyball at the age of 17 and trained countless young players over the course of his long career. His first major achievement came in 1984, when his Bradesco Club won the Brazilian championship, and the second in 1987, when he led the Brazilian National Youth Team to the World Championship Cup. The Italian National Youth Team, which he coached between 1991 and 1996, were European Champions two years in a row. When he coached Eczacıbaşı VitrA in the 2005-2006 and 2006-2007 seasons, the Club won Turkey League Championships both years and the Top Teams Cup in 2005. In 2011 and 2012, as coach of Turkey's National team, Turkey won the bronze at both the 2011 European Championships and 2012 FIVB World Grand Prix and participated in the Olympic Games in London.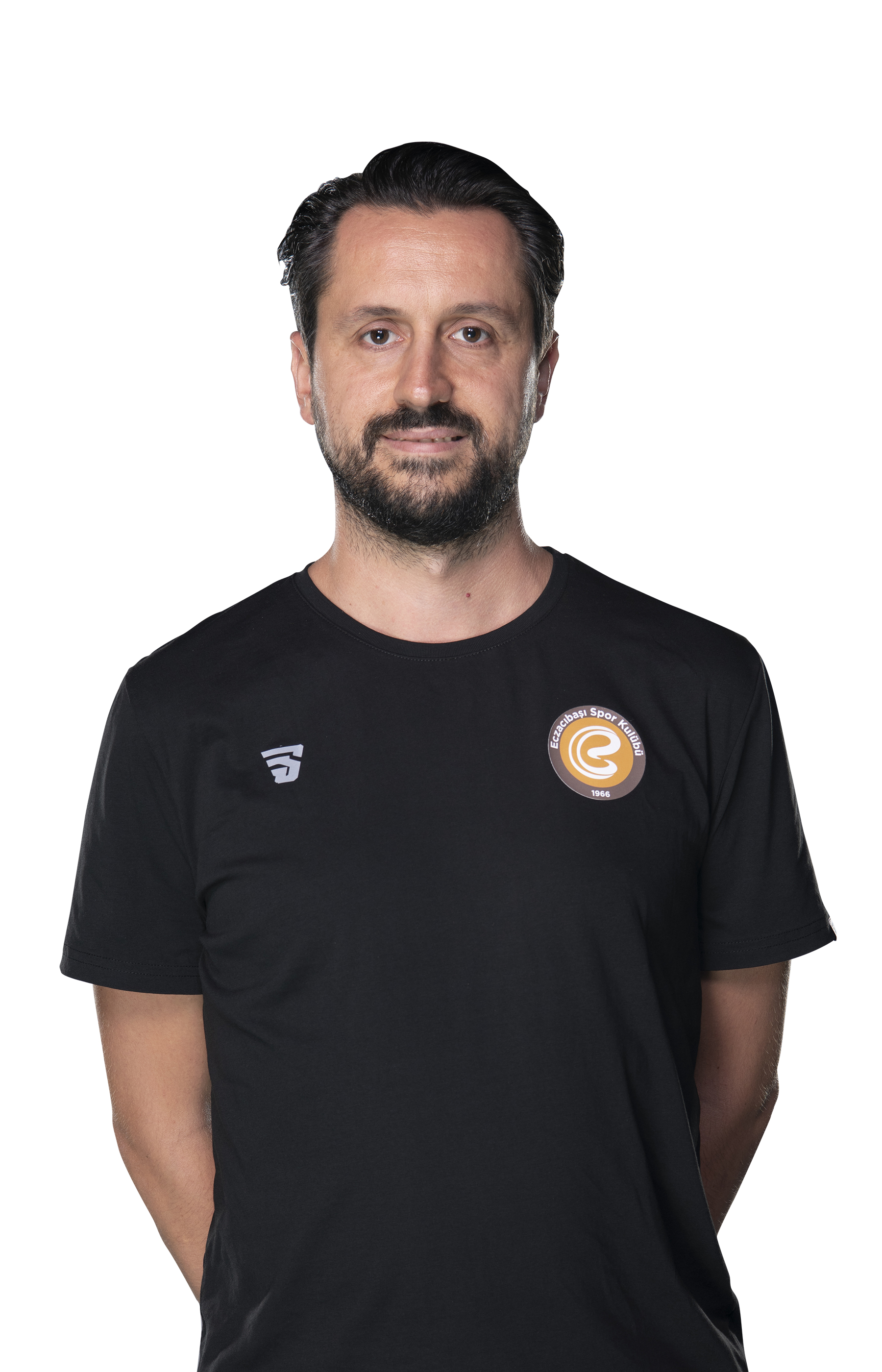 Alper ERDOĞUŞ
Assistant Coach
Born in 1979, Erdoğuş finished his college degree at the Marmara University School of Physical Education and Sports. He witnessed many achievements throughout his coaching career both at the professional level and under-age categories. Some of these achievements belong to his former period at Eczacıbaşı VitrA where he worked with our head coach Marco Aurelio Motta between 2004 and 2007. Erdoğuş trained many teams at the Turkish League, namely Altınyurt, Galatasaray, Yeşilyurt, Turkish Volleyball Federation, Karşıyaka, Balıkesir Büyükşehir Belediyespor, Nilüfer Belediyespor and Sarıyer Belediyespor consecutively.
Erdoğuş won the Turkish League five times, the Turkish Cup once and a bronze medal at the Top Teams Cup throughout his first period at Eczacıbaşı VitrA, experiencing also great achievements at the Turkish National Team. As a former assistant coach of the Turkish National Team, Erdoğuş won a silver at the 2003 European Championship, bronze medals at the 2011 European Championship and 2011 World Grand Prix, and was with Motta during the historical successes of the Turkish volleyball such as the winning of the 2011 Youth Girls European Championship and participating at the 2012 London Olympics.
Kaan İNCEKARA
Assistant Coach
Kaan İncekara was born in 1979. He graduated from EGE University. He worked with Karşıyaka Sports Club and Arkas Sports Club recently. He is working now as the assistant coach of the senior team.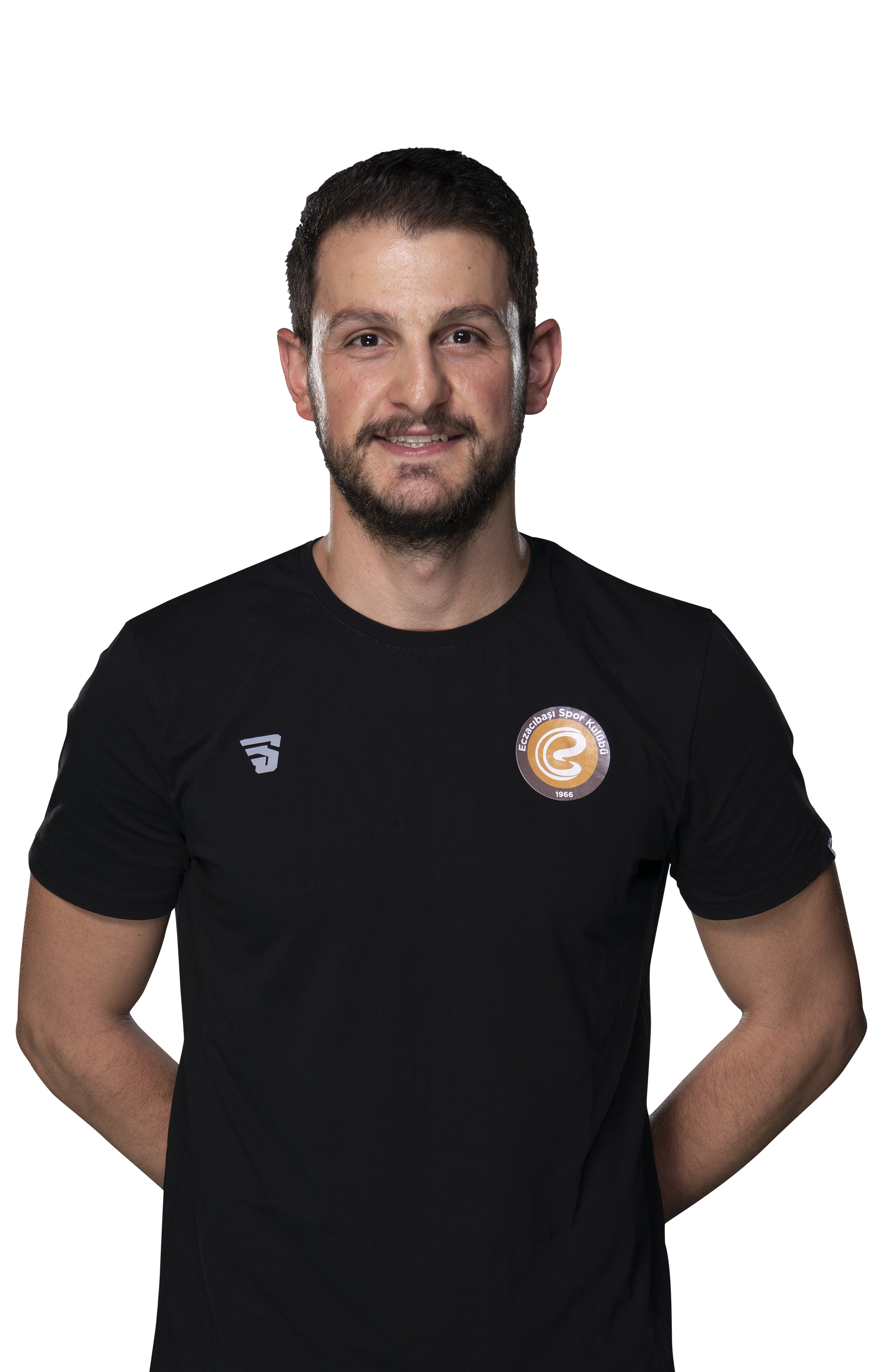 Yalçın ÖZBEK
Assistant Coach
Yalçın Özbek was born in 1991. He graduated from Sports Management department of Okan University. He worked with Vakıfbank and Galatasaray recently. He is working now as the assistant coach of the senior team.
Halil DEMİRKAN
Scoutman
Halil Demirkan was born in 1989. The scoutman is continuing his volleyball education in EGE University. He worked with Işıkkent, Arkas, Balıkesir Büyükşehir Belediyespor and Samsun Büyükşehir Anakent recently. He is working now as the scoutman of the senior team.
Erman GÜÇİN
Field Coach
Born in 1983, Erman Güçin finished his college degree at the Marmara University School of Physical Education and Sports.
Having played volleyball at professional level before he began his coaching career, Güçin played for İstanbul Büyükşehir Belediyesi, Manavgatspor, MEF Schools, Beşiktaş, İTÜ and Çevregücü.
Güçin has been working with Eczacıbaşı VitrA Senior Team since 2018-2019 season. In the 2019-2020 season, he will be training both Eczacıbaşı VitrA as our field coach and Eczacıbaşı Sports School teams in our Ayazağa campus.
Eduardo Fabian ROMERO
Physical Coach
Born in 1976 in Argentina, Romero finished his bachelor degree in Physical Education and PhD in Sports Sciences at the Universidad del Salvador. He completed courses in Italy where he became specialized in weightlifting and physical coaching. He also took part in kinantropometry studies in Spain.
Through his career, Romero worked with many volleyball teams both as a physical coach and a volleyball trainer. Romero has a great knowledge in both women's and men's volleyball as he worked with teams from Poland, Italy, Iran and Finland both at the national team and professional club levels.
Antonio TOME DEL OLMO
Physiotherapist
The physiotherapist Antonio Tome del Olmo was born in 1977 in Alicante, Spain.
Antonio finished his Physiotherapy degree at the Murcia Catholic University and studied Biology at the Alicante University. Having completed several specialization courses in osteopathy, chiropractic, and manual therapy, he has worked with many volleyball teams through his career.
At the national team level, Antonio worked with the Spanish and Polish Women's Volleyball Teams as a physiotherapist. He worked at top-level women's volleyball teams as well, namely Fenerbahçe and Chemik Police. Antonio witnessed important achievements at the club level being gold medals at the 2010 FIVB Club World Championship, 2012 CEV Champions League, also Turkish Super Cup and Turkish League titles in 2010.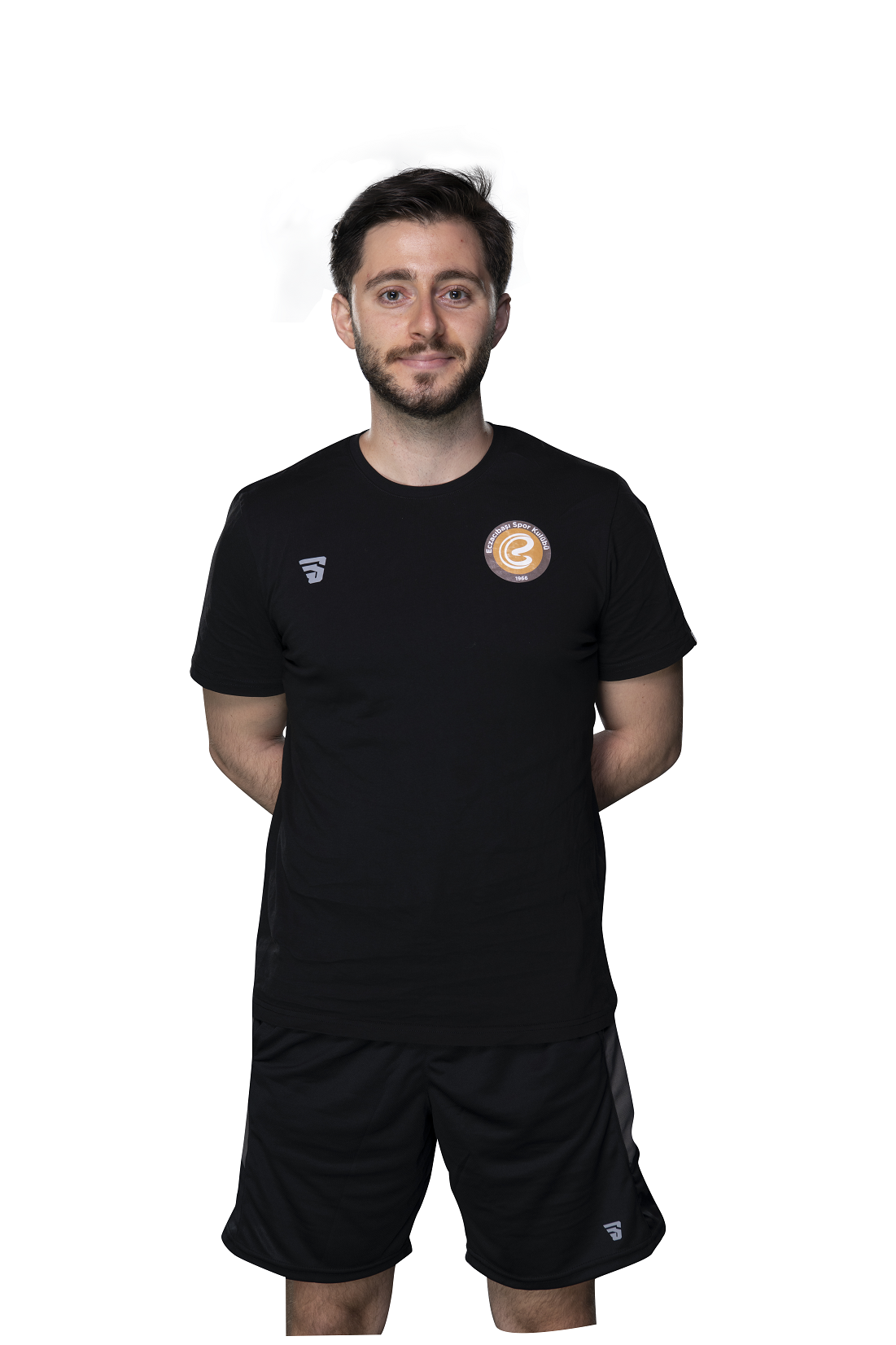 Batuhan CANBÜLBÜL
Physiotherapist
Born in 1993, Canbülbül finished his degree at the Yeditepe University School of Physiotherapy and Rehabilitation. Having studied at the HAN Applied Sciences University in Netherlands through an exchange program, Canbülbül finished Health Institutions Management degree at the Anadolu University.
Having started his physiotherapy career with young football players at Galatasaray, Canbülbül worked at Dr. Bülent Zeren Orthopedics and Traumatology Center in 2016. The young physiotherapist has become a member of our Eczacıbaşı Sports Club health team in June 2019.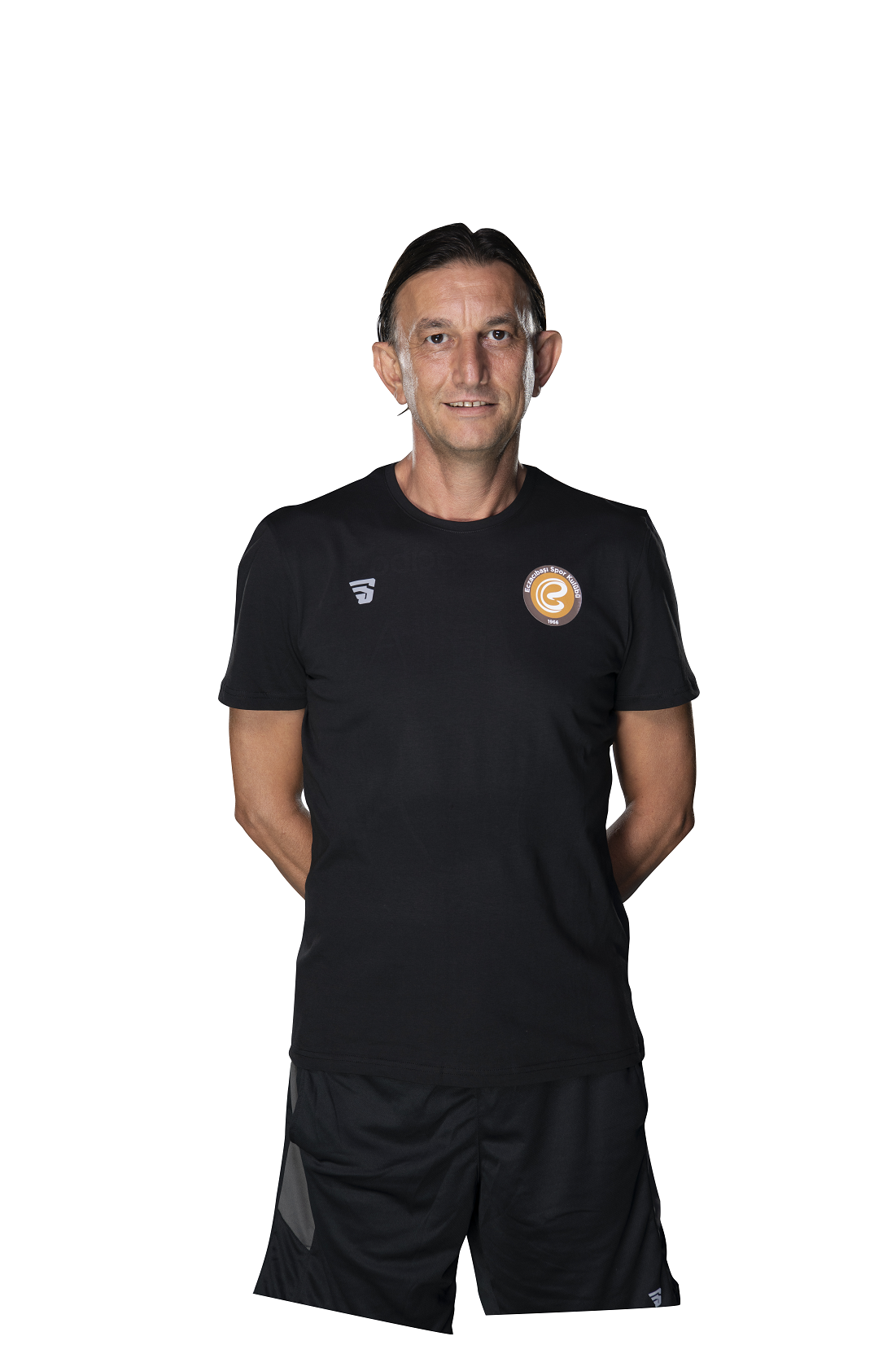 Ufuk KAYNAK
Masseur
Born in İzmir in 1973, Kaynak began his career as a sports massage therapist at Altayspor in İzmir. He has become an experienced masseur working at Galatasaray men's football between 1999 and 2010 where he witnessed Turkish League, Turkish Cup and Turkish Super Cup titles twice
Kaynak worked at Karşıyaka (2010-2012), Buca FC (2014-2017) and Galatasaray Kazakhstan Football Academy. Supporting Eczacıbaşı VitrA since 2017, Kaynak is now our full-time sports masseur starting with 2019-2020 season.
Medical Team
Ali Demircan
Medical Coordinator
1990 Cerrahpaşa Medical Faculty, 2005 Marmara University Graduate Program in Health Institutions Graduate Program. Since 2013 he has been working as the coordinator of Health Department of Eczacıbaşı Sports Club.
Tolga Aydoğ
Doctor
He graduated from Hacettepe University Faculty of Medicine in 1989. He completed FTR specialization in 1993 and Ph.D. in Sports Medicine in 2002. He is the doctor of our club since 2013.